Archive for the 'Living' Category
I found this really smart. In my new workplace every trash place is marked with either "Recycle" or "Landfill" instead of "Trash". Now we all get Recycle – how it's good for environment and reuse. But by just simply changing the words from "Trash" to "Landfill" does make you think twice on where all these junk will end up. At least that had an impact on me and made me more cognizant on the waste I can reduce.
Just watch and observe - https://www.youtube.com/watch?v=cxUuU1jwMgM
This is very open to interpretation. But my understanding is – We are all employed in some capacity. But one striking thing I noticed is that – all of the characters are emotion less – which signifies none of them are happy doing what they are doing. And all of them are working for a higher up eg. all the people in his house (holding mirrors, coat hanger, taxi etc) and working for him. While the main character facilitated by all these people goes to his work and lay down as floor mat for his higher up.
I have no problem with social media .. as long as preserving and sharing moments don't come in the way of actual moments. I have even seen people go to new places and spend entire time taking pictures, tweeting, tagging, status updating and not enjoying the moment – then come back home and watch thru those pics and posts and tweets to actually find out what the place was like. That I think is not a way to go.
Mar 13 is my last day at HP. I just wrapped up the work and sent the laptop and everything back to HP. Kinda sad stuff but really excited about my new role at WWT. Moving is living.
Very neatly done.
This is indexed dot com is becoming my new favorite.
http://thisisindexed.com/2015/02/things-cheap-costly/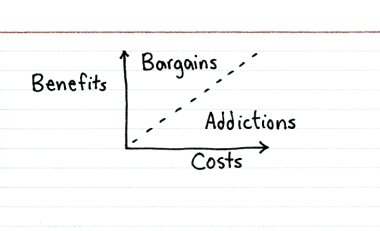 Accepted a really exciting job offer at WWT – World Wide Technology – here in St Louis.
Really excited to join the dynamic team of WWT. It defn going to be very intense few months to begin with.
New Year Resolution
Food: Cook more; eat more raw and veggies; eat less overall and strictly no big dinners
Exercise: More exercise – sweat at least once a day
Explore: Find more getaway places for weekends around st louis or more; camping trekking hiking and more of the outdoors.
People: Connect more; meet more people outside my domain; reach out to learn and give back; try to connect with at least one new people every day
Family: More time, more love
Reiki: Meet up with the focus group and read a lot about it;
Learn: Learn and read more
Less: TV/Sports, wasting time, junk food
RK
If someone asks me a really boring question like – where do you see yourself in next 5 years, this will be my reply.